Join us for "A Night Out with Gavin & Friends"
Monday, December 12, 2022
Prime on Whitfield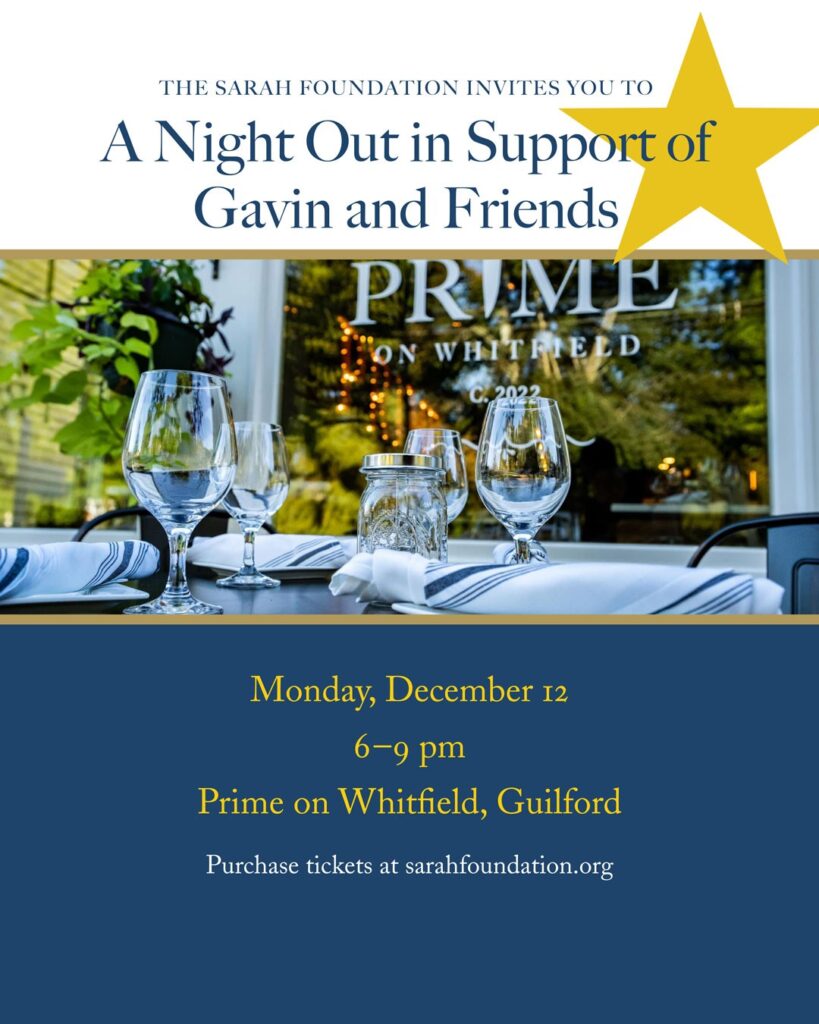 About Gavin & Friends: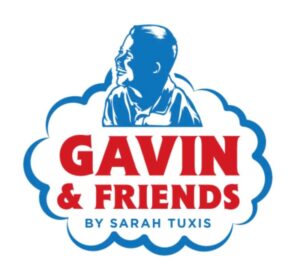 SARAH Tuxis is partnering with Guilford resident, Linda Toscano to create a day program, Gavin and Friends, lovingly named after her son.  Gavin and Friends will be located at 69 Boston Street on the historic Guilford Green and is slated to be completed in 2023.
For the last few months, 69 Boston Street has undergone major renovations in preparation for its important new purpose. The entire building has been stripped to the studs to allow for energy efficient and ADA compliant renovations and upgrades. Some of the improvements on the agenda include converting from oil to natural gas, central air, all new up-to-code electrical and plumbing, energy efficient insulation, new sheetrock, lighting and windows. In addition, a new kitchen will be constructed on the first floor and a one-bedroom respite apartment with an efficiency kitchen on the second floor.
Once completed, Gavin and Friends will be designed with unique spaces such as a sensory room, media/computer center, exercise area, music room, lounge and recreational areas, mudroom, office, laundry and a mini beauty salon fully equipped with a barber's chair and nail station. In addition, a respite apartment will provide a welcoming environment to accommodate individuals with disabilities.  Respite services may be scheduled to provide up to 24 hours of support under the experienced and supportive supervision of the specially trained Sarah Tuxis staff.
Within these unique spaces, SARAH Tuxis staff will provide person centered supports to enhance the lives of those attending Gavin and Friends. Up to date assistive technology devices and systems will be utilized to maximize levels of independence.  Individuals will have access to the safe and welcoming Guilford community and all its resources for social interactions and volunteer opportunities which will increase independence and may lead to future employment opportunities.
Linda writes, "I learned early on that my son, Gavin, would never have the ability to live in this world independently. The thought of something happening to me before I was able to plan for his future and provide him safe and secured housing and a meaningful life was on my mind constantly. Up to this point, Gavin's special education has given him and our family so much, but I was plagued with the thought of what would happen after he aged out of the program. Over the years, the idea of a supportive group learning environment, so that Gavin and others with cognitive disabilities could go to and have instruction, continuing life skills training and social interactions began to formulate. Being a local Realtor, I was always looking for properties in Guilford that could offer a walkable setting with a supportive feel where my son and others could participate as active members of the program and within the community. With the generous support of SARAH Tuxis and charitable donors like yourself, this dream is becoming a reality."
Thank you for your support!